I'm Scott Saldinger and I professionally solve problems for businesses when a new product or service is necessary or warranted.
In my career as a selling professional, I've considered myself a Chief Problem Solver. Problems to be solved don't always present themselves in obvious ways. Working with businesses to understand the challenges they face, in a variety of areas including Cybersecurity, LegalTech, API Management, HigherEd technology, Marketing, and Sales Success, I've helped businesses of all sizes overcome obstacles which prevent them from greater productivity to mitigating expenses which impact the bottom line.
---
Businesses I've worked with include…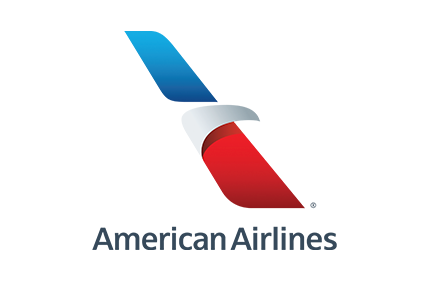 What other's have said about Scott:
Greg Derkowski – GetGreg.Live
If I had to choose one word to describe Scott it would be innovator. The man is simply wired to look at things differently – from both macro and micro levels. Programs Scott led at WOAI were ground-breaking for their time – innovative marketing solutions for clients that created significant new revenue streams for the television station and its digital platforms.

I believe Scott's energy, charisma and approach to business make him a naturally strong leader. He is passionate about his clients' business, and closes deals that are win/win.
Angelina Musik – Pres. Wellness By Choice
Scott Saldinger was my network representative when I launched my first morning TV talk show in 2004, while I was recovering from a traumatic head injury. Stubborn me still chose to test how to grow my audience through traditional and non-traditional strategies. It worked.

At the end of the day Scott stayed consistent in his demonstrating his strengths on what was required from him that I needed to help me facilitate measurable results, along with the rest of my team.


Gregory Gaines – Business Coach
Scott pursued us with a thorough understanding and knowledge of our company which allowed us, collaboratively, to quickly work through ideas and generate an overall solution which was a good fit for all concerned. I would not hesitate to recommend Scott on any project where you need a creative, innovative out of the box individual who will meet or exceed your marketing needs.
Sanda Coyle – Coach
Scott is a phenomenon. He will go down in the books as the single best hire I have ever had the pleasure of bringing on board. He is uber client focused; creativity to the max and his follow through is nothing short of exceptional. If Scott says it, it will be. I would proudly recommend Scott for any leadership position. Succinctly put, Scott will make you money!
David White – AE COFENSE
I worked with Scott in two different organizations. Scott is extremely creative backed by a strong work ethic and superior analytical skills. Scott thrives on challenges and has a strong aptitude for customer relationship development. I thoroughly enjoyed working with Scott.
Francoise Luca – Communications Specialist, Texas Facilities Commission
In one word: Tenacious. Scott is a passionate advocate for his clients and colleagues. He is a go-getter and the kind of team player that will help you accomplish your business goals. Scott is also a creative thinker and his photojournalism skills are a huge plus in delivering results for his clients.
Ron Goldberg – Sr. Dir. Volunteer and Digital Programs Rochester Institute of Technology
Scott has been a great volunteer for RIT for a very long time. He is always trying to keep people interested and involved with the Dallas Chapter. Throughout the years that I have worked with Scott, he is always very driven and when he puts his mind to something, strives to make sure it is done 110%. Without his persistence and drive, projects like the RIT Big Show at Cowboys Stadium would not have been possible!
If You Have Any Questions,
Feel Free to email